Happy Thanksgiving friends! I hope you're all on the way to a great gathering and a full table.
You know, when I think of Thanksgiving my mind goes 🍲🥗🍖🍰🎃🍁🍂🎊👯‍♀️👯‍♂️ (food food people family friends more food ) and brings flashes of all the movies and series that show this celebration.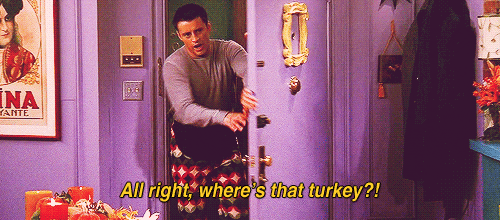 What a wonderful tradition, a day to be thankful and share the feeling (although practising gratitude every day is miraculous too). I find it a very nice thing to have a day devoted to gratitude, maybe because I don't really celebrate it (it's not a tradition around here). I do have my own day for gratitude BTW but I use the 31 of December instead. That day I sit down for a while and write a list of all the things I'm grateful for that year. And then I write another list of all the things I would be so grateful to happen the following year.
But there's never too much gratitude to spread around so I wanted to share some of it already on time for Thanksgiving. And I think we are going to celebrate it this year. Only not Thursday as we all have to work today.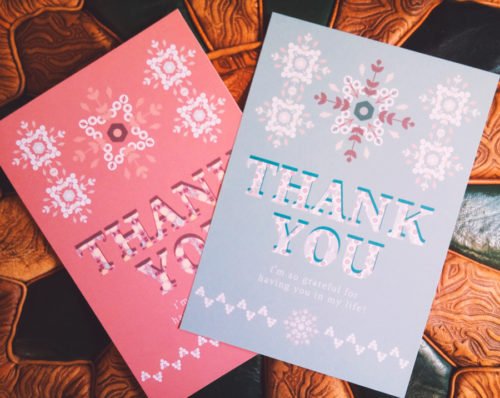 Thanks
I want to thank everyone who spends the time to read some of my words, who visits my site and watches my work. Without you my creations would only serve my need for creating but I make them to share them and touch others. Nonetheless, on a personal note, I'm humbled by the support I'm receiving and for the people who are part of my life. And I feel so lucky I am able to do what I love (and to discover what that is). I'm also healthy and strong. When I get my million bucks in the bank I'll have everything 😜 But there's always room for growing! 💪

Giving
I hope you all receive all you need to live a fulfilling life and let it grow bigger, fuller and richer with prosperity and love. And I hope we all get to appreciate every little thing that makes life so wonderful.
And for the giving thing, I'm bringing you some new printables! FREEBIES!! To keep the spirit thankful all year long.
You'll find 4 gratitude jar stickers, since I've been seeing the gratitude jar all around and I wanted to do my own. Now we all can do it. If you don't know about gratitude jars, it's basically a jar or pot (or whatever you want) where you put all the good things you are grateful for in little pieces of paper: your blessings, the happy moments, etc. It's a wonderful way to practice gratitude; you could add a thing every day or maybe once a week but also take a paper on a blue day to cheer you up and get you back to an attitude of appreciation.
There are also 12 gift tags, 6 with warm colors and 6 way cooler. You'll be able to print them on both sides.
And finally, there's a Thank You postcard in two different colors.  Please enjoy!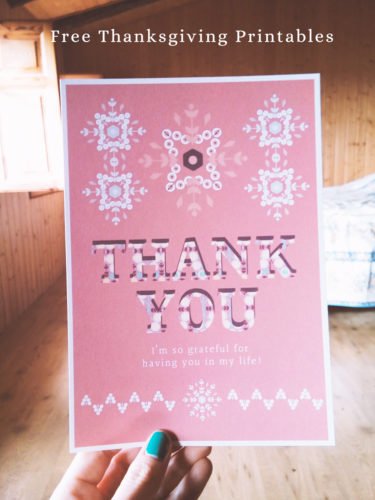 Ps. Wanna know what am I planning? Some hints may be these recipes I've been looking at 🤤 Stuffed roasted butternut squash , Vegan Mushroom Wellington, Vegan Mashed Potatoes and Gravy, Gobi Mussalam (roasted cauliflower) and One Bowl Vegan Chocolate Cake.