Summer Autumn may be coming to an end, so let's embrace this moment to share a couple of things I've been enjoying and digging in and that I want you to know about.
First of all, and this may be coming too late for those of us in the northern hemisphere, what do you use to avoid sunburning? Did you know that your suncream may be killing the coral reefs?  I kindly and highly recommend you to read this article to learn a bit about this issue. You'll realise it's not a small issue: there are days that you get on a crowded beach, go for a swim and there's no way to smell the sea as there are so many smells of suncream around you… Did you notice? How much suncream goes into the sea??
Some components in our sunscreens are endangering life in the oceans, so we should take that into account. Do we need to use all that solar protection? It's far more beneficial for everyone to be aware of the time and hours we spend under the sun, to protect ourselves with clothing and the right accessories and avoid sunscreen as much as we can. Suncream should actually be our last resource.
My way of dealing with it? First of all, I don't spend that much time under the sun. I'm not trying to get tanned either, but if I did, I would try to spend less time in a day laying in the sun but spending more days in a row doing so. The worst thing I did this summer was to go running at noon, on one of the hottest days 😅 So what did I do? I used a zinc solar protection, which should be safe for the ocean too, and I only used it for my nose area, as it's my most delicate spot – I've sunburned it too many times. And, of course, I wore a shirt and shorts. This kind of protection is what I've seen surfers use plenty of times (though not in Spain) and it works for me too. And you should totally check it out. More info on the link mentioned above.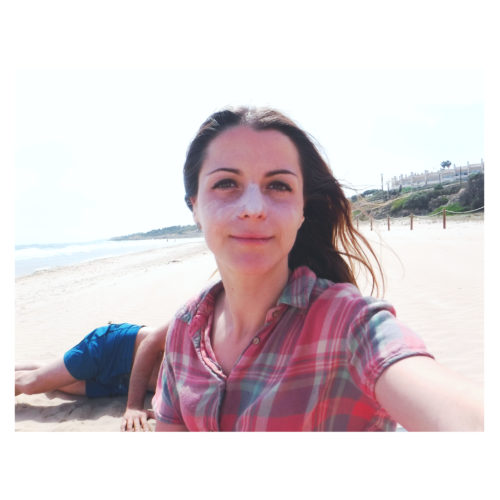 Now, the good stuff! Links, links, links!!
On travel-housing
These two are some housing and travel options I would move right in, right now. Please? 🤩 Which one would you prefer : Futuristic camper van VS Eco-friendly travel trailer ??
On fashion
· What is Glocal?? And what does it mean in the fashion industry? If you are curious, head over here.
· What is really going on with the re-cycled polyester? Is it really better than conventional polyester?
· So, what are some industry trends or innovations that may shape the future of fashion? Let's take a look at these and start imagining… The possibilities are endless.
· "The five biggest trends of the season include joyous fashion, puff sleeves, modern tailoring, patchwork and allover florals." – Spring 2020 Fashion Trends at New York Fashion Week
· Textile art is having a moment and we can see it in the Dior Lady Art Project 😍 Look at those bags!!
On Tech
What will the web 3.0 be like? More centralisation or less? Make your bet!
Will curators take the place of influencers? I hope so, but… Let's see.
Random
Pantone has been very active lately… they launched a new red colour: Baywatch red. But 294 shades of colour have also been added to their book libraries, which are "trend and market-relevant graphics colours."
I wondered about how could one cultivate seaweed… and finally decided I won't be having a seaweed garden at home (yet).
And finally, if you like wildlife and also photography… you'll probably appreciate this.