As this unpredicted but not so unexpected event caused by COVID-19 has us all experiencing all kind of emotions, from home and away from home, like grounded adults, I'm coming back to share my favourite explorations of the first months of this year 2020.
You'll find it's a very "fashion"-able post, but your girl has some interests that must be shared. At the end, as usual, some of my favourite techy/geeky and random stuff.
👜💄👠
Let's dive into the fashion world!
You may recall that I mentioned I was reading a biography about Diana Vreeland – Empress of Fashion: A Life of Diana Vreeland – , the great and famous Vogue editor (let's say a predecessor of the more known today Anne Wintour) when I started exploring more of the fashion world on my reading. I'm not a great fan of Vogue magazine – or any fashion magazine, for that matter – as there's so much marketing on them… But I do enjoy the photography and essays they publish.So, from time to time, I do explore them. Now, reading about the life of Vreeland makes it a lot more interesting. And by the way, she started at Haper's Bazaar.
There's actually a lot of fashion history in those pages and I would totally recommend it to anyone interested in the fashion of the last century. At least for other folks that aren't yet so familiar with the origins of the great fashion brands of today, but also those interested in fashion communication and how this world came to be how we know it. From the Parisian Haute-couture to today's fashion walks. I'm pending to read her autobiography though! Looking forward to it.
Now, there's a lot that I got from Vreeland in that book which goes beyond fashion. It is her philosophy in life and how deeply she believed that one can make herself up – that really stands out for me. We are not what we've been told we are, but who we believe we can be. That's a great power, my dears. And you'll see how she made herself up if you read the book 😉
Wanna know more about fashion brands and keep reading? Well, there are two more books on my shelf that have been entertaining me for a while.
Always in Fashion: From Clerk to CEO — Lessons for Success in Business and in Life. Kind of a memoir of a man who started out as a designer and built his way up to LVMH (you know, the luxury group to which Louis Vuitton and so many other brands belong to. My key take-away? His philosophy too, the passion he put in his every role, the drive to learn, become better and make the business work, not as a way to only get personal profit but to make the company and one's work greater. There's much more to learn in the book though, as there are plenty of behind the scenes in the fashion industry, closer to our days than those in the Vreeland biography.
Third, the book I'm reading right now, The End of Fashion: How Marketing Changed the Clothing Business Forever . This book does go brand by brand, which is sooo …. nice? It feels very educational while still entertaining, as it analyses the big names in fashion, the luxury brands, how they came to be and where they are headed, while going from designer to designer. I still have a long way to go before I finish this book, so I may add some new thoughts on it in the future.
So, now that I'm so deep into the fashion world… Let me add another recommendation – The Coursera course created by the MOMA which is called Fashion as Design. It's a very different approach to fashion from the books above. Instead of focusing so much on the big names and shiny brands, it talks pure fashion. The design, the purpose… They explore different themes during the course, while teaching about different clothes and why they are how they are. It's a must even if you are not interested in fashion (as seen in the media) if you like the design side of things. I totally loved the approach of those lessons and it's a way to understand fashion that aligns better with my own vision.
Something else. Did you know that there's a TV program showcasing what's inside the V&A Museum (Victoria's & Albert Museum in London)? Well, it started some weeks ago on BBC2 and it's quite interesting. It shows the work of the museum focusing on various pieces of different kinds in each episode ( p.e. jewellery – painting – costume). It's called The Secrets of The Museum and you can watch it here (if you're not in the UK you may want to use a VPN – keep scrolling down, I'll talk about it later).
~
✈️🏝🗺
Now, let's travel!
So, not really. You know why, the whole world knows. BUT. If you need a moment to get your mind off everything and fill the weekend with some new, different memories… well, there are a thousand things you could do. The want I'd like to check on today, though, is… VR travelling!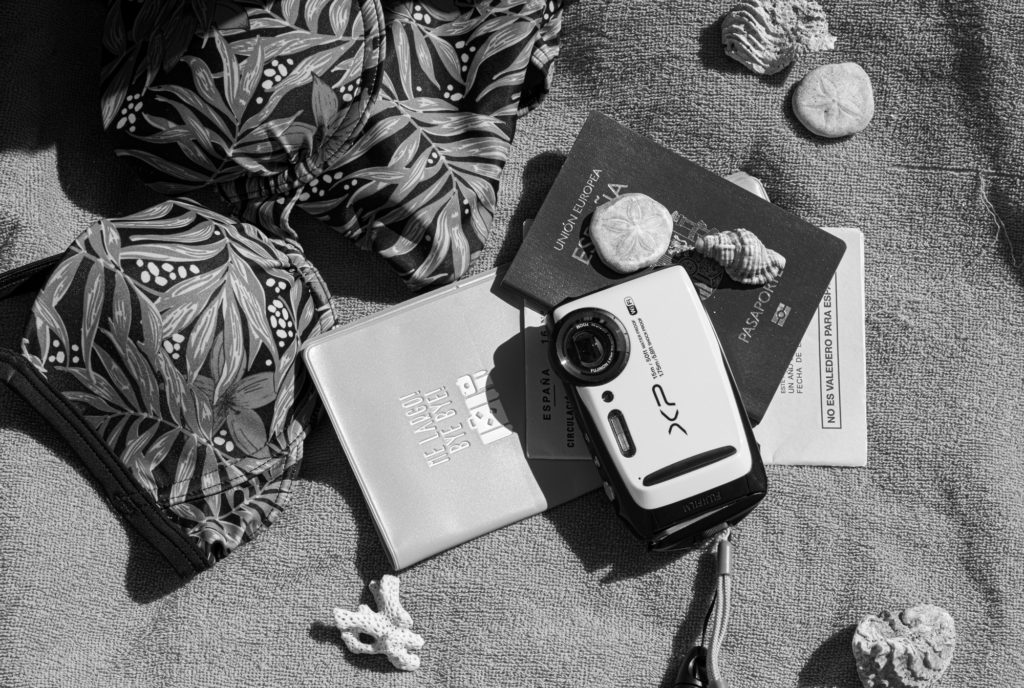 The world is going digital (ughh… hello black mirror nightmares), so there are lots of digital alternatives to anything right now. From the digital online fashion shows to Google earth in VR to shopping in 3d scenarios . Check out this recent article by the Independent about places you could visit digitally that I recently found (or this other one). And I'm quite sure there are many, many more similar opportunities. Think of any museum you've ever wanted to visit and look at their website for digital tours and exhibitions. Think about it: sometimes, even just a well structured article to be read on the sofa could be better than 4 hours of standing in front of pieces and looking for the small captions. At least, you can get some previous knowledge about the great pieces in display. For example, I found that the museums of Edinburgh have this Mode article in which to discover 30 pieces of fashion – and you can see them in 180º!
Another possibility is to check the outdoors online, and not only by a webcam – which is not such a bad option after a whole week spent looking through the same window to a boring view – but you can go on a dreamy vacation instead. Not a bad way to visualize a future destination, right? It's as easy as going to Youtube and searching for "virtual tour" of your destination of choice. Or let the suggestions get on the way and visit things like "The Titanic" or a million dollar home. Would you like to fly over a particular place ? We can do that too! See! And this! What about entering the worlds of Dali?
Just found my place on Youtube now. I'll be spending all my remaining internet data here. I'm doomed.
~
🖥🖱🧠
Let's get techie!
Lately, everywhere on the internet there are references and ads about VPNs. They are important to surf more safely, adding a layer of privacy, to access sites restricted by geography, trick apps and games that depend on your location and even recommended if you download software in not a very legal way.
I personally feel very much against the restrictions of location. The internet is a door to the whole world, from my point of view, and I have always loved it for that. Finding I can't read articles or watch a video because I live in Europe terribly disappoints, so sometimes I use Windscribe. It's free up to 2gb with an account, no credit card needed. I had used Tor in the past as a way to navigate privately, but it's a browser and it changes the experience. As you see, I have no experience in VPNs but if you don't need much, that one can be useful. I also downloaded an app for my phone, which I haven't used really but looks fine enough : it's Tunnel Bear, also free for about 500 mb and options to get more by sharing the app (or upgrading).
If you've seen my post My commitment to creativity in these lock-down days, you may remember that the first day I had a break down with my computer. I had to erase the whole hard drive and so I lost all my apps. As a consequence, I had to quickly get the ones I needed the most to start working. So when it comes to 3D software, I went straight for Blender. I had been using other apps, but it's been a while anyway, so I figured it wouldn't be so bad to use Blender. By the way, they have now plenty of lives everyday in here.
Well, it has surprised me in a very good way. The first time I used Blender I may have been 14 years old, maybe a bit older. I remember having the instructions printed at home for ages. I never followed all of them. I like modeling and 3D scenarios but I've never given it enough time to learn them. Now, I do intend to be able to do some basic things, as I have a purpose on mind. Blender has improved so much since then! And it's free and there are plenty of resources and tutorials about it. I'll show you how I'm planning to use it soon!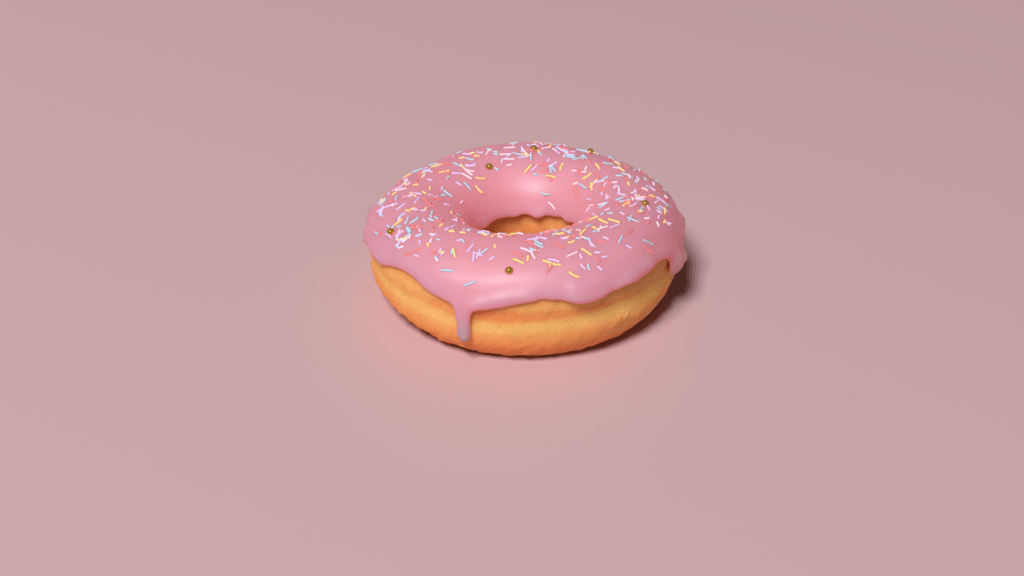 Now that we are spending so much time at home, working from home, what about monitoring the time you spend on your computer? I recently installed RescueTime, so I can get a register of the hours I'm on the computer. Not that I needed to know what I've done and what I haven't, but it's nice to see it in graphics and numbers. I'm a very visual person, so it helps me to know I have to focus. And it clearly states I spend too much time on Firefox. Maybe I'm blogging too much??
BONUS!
Oh my girl! I'm dying to watch these documentaries : "5 Design World Documentaries to Stream For Free" ! I've seen "Helvetica", of course, but I just wish I got more time to kill (and more gb of Internet). Now that I'm thinking about it, I still have some episodes of Abstract to watch… 😁
We'll stay in "touch"! 🔗🥂☎️
xx Lena