Even though I usually kinda like the start of the new season, with the fresh air, some showers, fewer crowds (not that I've seen many this year), this year, of course, it's different. The cold weather has kicked in and I just feel like 2020 is going to be one sole memory in my mind: endless cloudy days stuck inside feeling weird, waiting for things to change. Although summer has been quite good (no more quarantine), it all feels like a grey cold week with lots of stuff to do but no fun involved. Like there's something missing.
BUT!
A new season begins, and so we can make it better! Yes, it will be a loooong season – you see, for me it's like 2.5 months of summer and the rest just feels like eternal winter (lucky me, I live in Southern Europe 😅 ). Now, at least we are in the good half of winter: with all the Autumn and Halloween mood first and then the preparations for Christmas – visually stimulating times around!
I never carved a pumpkin nor decorated for Halloween
But this ends this year. Can't miss any opportunity to make days feel different right now, can we?
I haven't painted nor drawn much during the last year (honestly, I think I can say confidently that it's been a year since the last time I painted), so I have to start practising again. And so, I decided on one of these Sundays to simply chill by doodling on this pumpkin!
Doodling on a pumpkin
This season reminds me of…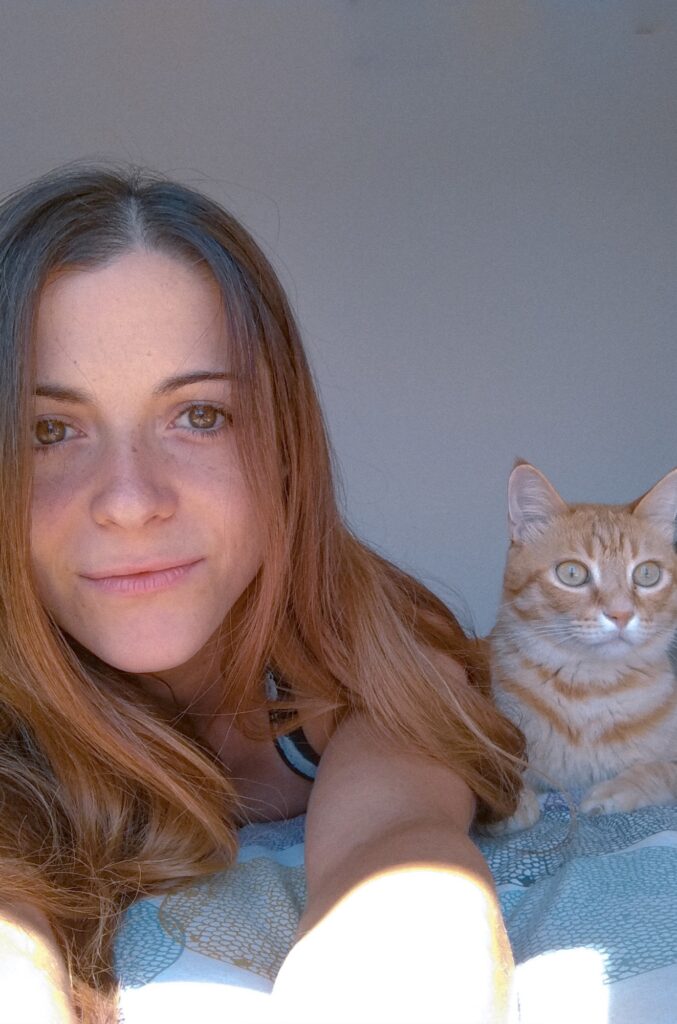 This is Little Pumpkin. As you can see I was so original to name my cat like that. But honestly, I thought I'd be calling him "Pam", and he's actually sweet as a sweet potato, and orange, and fluffy and quite funny indeed. He popped up at my mother's garden while she was away (around Halloween!) and he never left… so I had no option but to keep it!
Goodbye Summer
You're always so good, even in a year like this… I'll miss the early mornings while running by the beach to finish swimming in the blue sea, and the long days, and the warm weather pouring down a cool beer.
I won't miss, though, the stress and anxiety of a summer where there were no holidays, where lockdowns happen everywhere and different social-distancing measures changed constantly. I won't miss not-knowing when I'd be able to make actual plans to go away. COVID-19 makes live more unpredictable… and boring at the same time.
I very much need a mini-escape soon. What about you?
🍁 I hope I'll be able to keep exercising though! Now more than ever, it's my favourite past-time. 🍁
SYS,
Lena