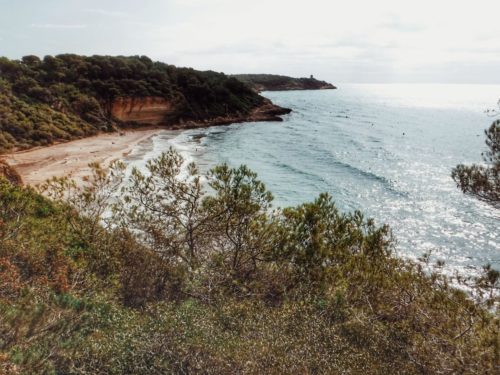 It was the first of September. It indeed smelled like fall. And it was that time again to go check the beach and spend the morning breathing in the salty air.
How good it feels to walk barefoot through the beach and forest, by the sea, with a gentle sun and the perfect temperature to wear summer clothes without sweating it out! Will totally do it again.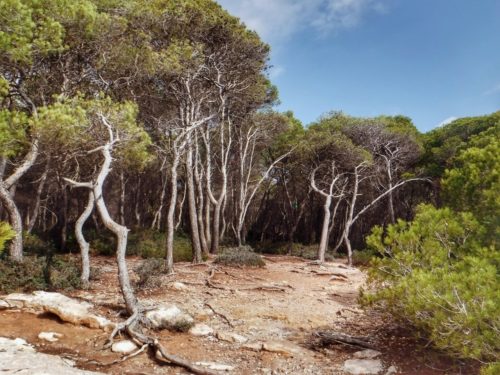 I'm sure that if you have stuck around, if you have already been reading or watching my pictures, you may have seen this beach. Well, some have Byron Bay, I have what we like to call Waikiki beach. I may love to discover new places but I  really enjoy spending time and watching the places I already know in a different light as well. And the more time I spend there, the more I appreciate them.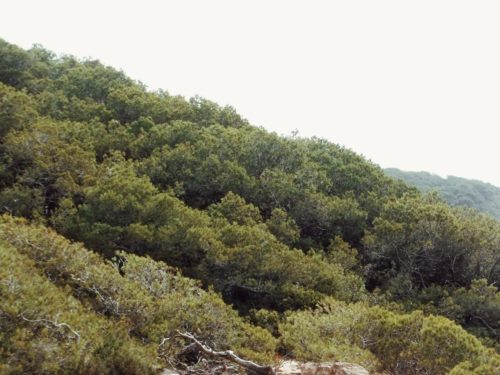 We walked a few miles (5?) on the sand, over pine old leaves on the warm and wet soil of the forest and over the seaside rocks. It was like having a massage and my body started to feel the move again after a long week of sitting in the office's chair.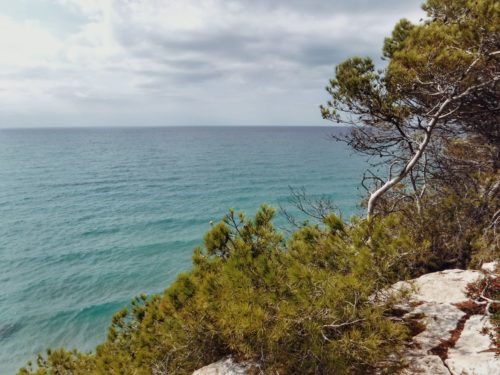 We ended the hike with a good swim playing with the waves, bodysurfing in the warm water and trying to stay longer. Sadly, I was so busy having fun that I didn't get to bring the camera into the water to share those funny waves.  How I get to move and exercise at the beach is something exceptional that surely makes this girl's muscles feel alive.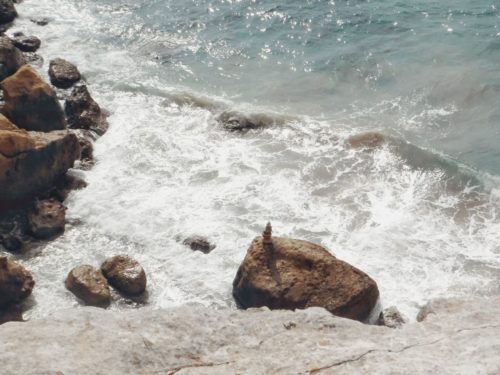 Those walks always run fast by but the beach will still be here at the same spot, and we will be back soon. We people come and go but our beloved places we'll still be here (as long as we don't destroy them in the meantime).
But I'm coming back soon, though it will be a cooler day. And then on warmer days, I'll return again.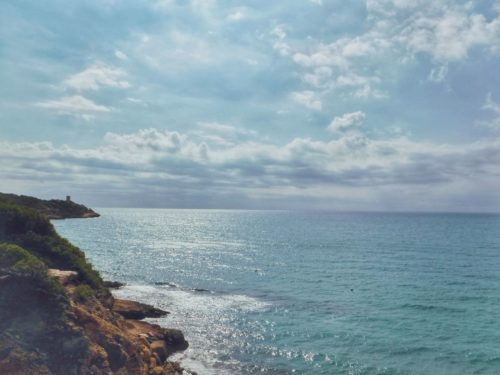 PS: I just love so much these blues and greens we've got here by the Mediterranean Sea.