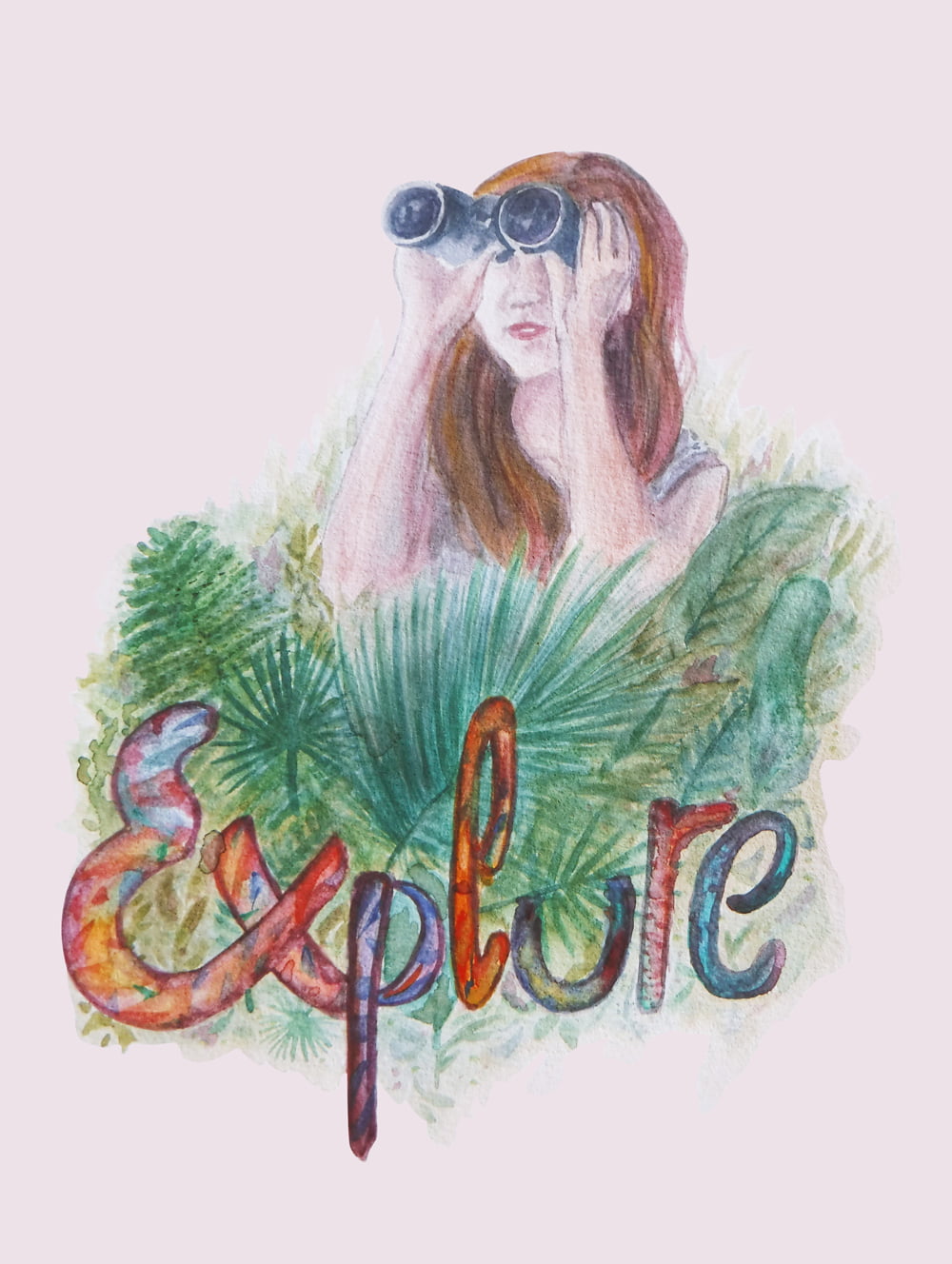 I am, and I've been, very attracted to the idea of being an explorer for a long time. Since I read about all the adventures of heroes in foreign lands when I was little, I've been picturing myself as one of them. But don't get me wrong. I know I won't become a real explorer. Though, if you want to know about a real one, you could start with this article.
Finding new places and cultures is not a goal of mine, but meeting new places and people it is. Yet, what I really want is to be an explorer of life. I crave experiences. But even then, I am picky. I'm not willing to try unhealthy or life threatening experiences. I just want to do new things, learn more, read more, see new places, discover different ways of doing things…
One can be an explorer of the outer world, of the under sea world, of the outer space and also an explorer of the inner world. My perspective of being an explorer may be closer to of that of being the first penguin. However, I would still try something if it's done before, if just I haven't done it myself. 'Cause, we all know most things are already invented. That doesn't mean we cannot do it, try it, experiment with it…
I'm also a big fun of miniadventures. You don't need to go to the other side of the world to live an adventure. Stepping out of your usual routine, your known streets and out of your comfort zone can be quite exciting and memorable too. It's just trying something new. Looking at the smallest details of the plants in your garden. Taking your dog to a different park. There are gazillions of opportunities and chances and possibilities.
And the best way to start exploring?
With no expectations.
Not hoping to discover the new biggest hit.
Not longing for a shiny picture to show to the world.
Just wanting to be there, live it, feel it, experience it. And learn something.
That is my reason. That's why I'll never have enough of life. There's no way I can stop wanting to learn, to discover, to see things under a different light.
I could stare at the world for thousands of billion of years… and that would not be enough to be aware of every detail of every little piece of it. Not enough to understand all that goes on inside me, on my mind or how I feel. Not enough to see every creature, to read every book or paint all the paintings I imagine. Time is the only concern, but it's also the compass that will guide me in order to choose what I want most and what's important to me.
The greatest beauty I find on all of that?
That we can create more of it. More beauty. More incredible objects, machines, architecture… It's an endless universe of wonder that we are missing most of the time.
And so my craving for painting remains. Because I want to be able to enjoy and observe the flow of water and colours, depicting what I see, discovering forms and textures. It's an endless pleasure and an endless challenge.
But, why should you be an explorer today?
Because no matter who you are or what you do. You can do something new, something unconventional, something that is a lot you. To be authentic. Not plain weird or different, but true to how you are, who you are. You have the chance to put a grain of you in what you do. And that's a kind of magic. Which usually pays back. Following all the rules and trends had been proved it's not a guarantee of anything. Breaking all of them is neither. Choosing the ones that better align with you… well, at least they'd be easier to follow and more appealing.
Knowing yourself is far more important than other rules. There is no knowledge out there able to tell what is best for you but yourself. Though that's hard. Means listening to yourself more than the outside. It means trying to understand yourself instead of taking others statements as true. Means experimenting. Doing and undoing. It's a lot of work, the right work. The inner world is not your enemy and the outside is neither. Listen both, follow your heart, discover what is true to yourself, align both worlds. When I feel true peace, I know I'm on the right path.
Finally, there's no highest step in an explorer's journey than to be thankful. At the end, we are talking about appreciation. The bigger it is, the better life becomes.
---
[do_widget id=sendpress-forms-widget-2]