Your creative juices have been spurring ideas for days. You see plenty of things you could try out. You are definitely ready for a DIY project. The moment have arrived. You have the time to work on something creative for the pleasure of it.
But you find yourself starring a blank page.
Or this page.  (Google page)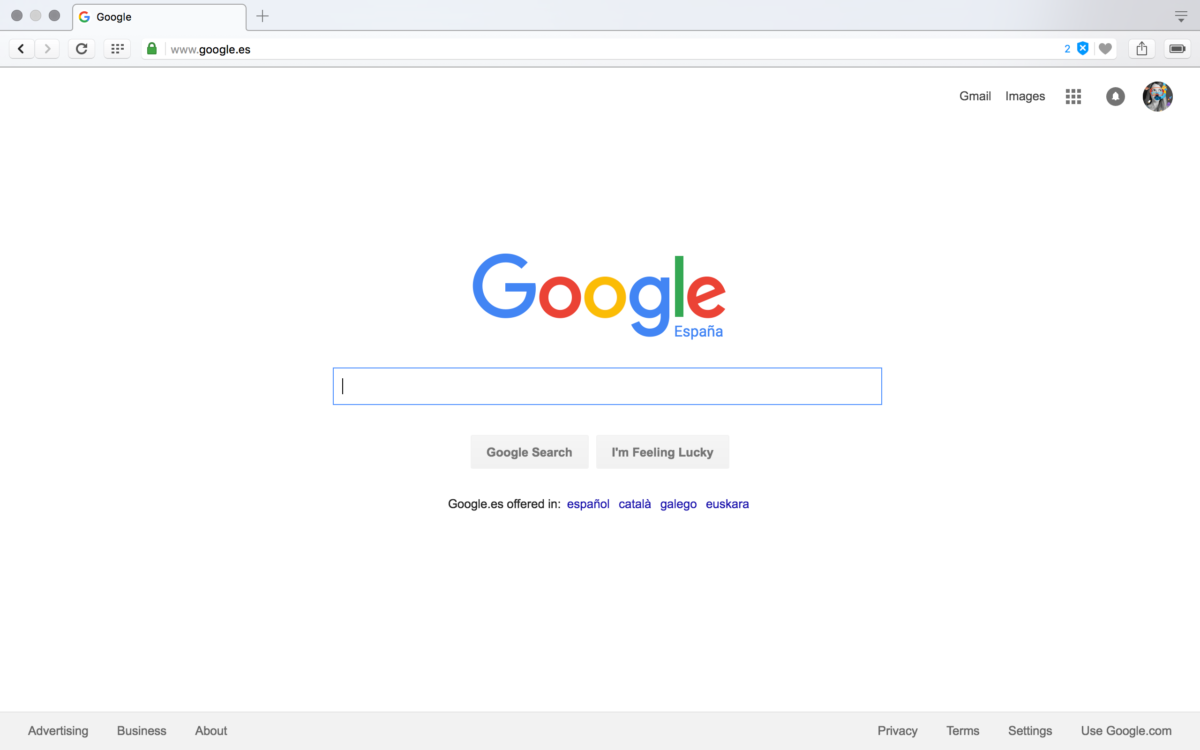 Or maybe this one. (Pinterest)
It isn't a very good beginning, is it? Well, truth is, it's not that bad either.
When starting any project you'll usually have a previous idea of what it is that you want to do. But this idea can be very blurry. And even if it's not, you'll need to develop it.
So, how do I start? You may wonder.
How I would do it, I would starting making clear what is that I want to do.
What is the final result that you envision?
Is it a DIY project? Maybe a present for someone? A piece of clothing? Or maybe it's an illustration or painting. Or maybe is a logo. Or an ebook. However, make it clear what is that you really want to do and attain with the activity of your boiling creative juices.
You know what you want.
Next step…
INSPIRATION or finding references.
If I was to start a logo design, I would do a previous research about the company, competition and audience and follow it with the creation of a mood board. For a painting, I may have a clear idea and just sketch it and look for reference pictures before starting my study.
So, for any project, I would make a search to see what it is that already exists and could be helpful and make a selection. For a DIY for example, I would look for similar works, tutorials and final pieces to get some knowledge and inspiration. I may even find inspiration in things that have nothing in common with the project but that could bring something new to it, for example a different colour scheme.
Let's see some examples
This is what I would do for a logo design. I would look for pictures that evoke a feeling or sensation according to the values of the brand I'm designing for and create a piece that convey all this image. I usually do a couple, so the client and I can decide which one better fits the project.

You could assemble your images in just one page with illustrator or photoshop to have a better perspective, or just save all of them in a folder in which to go back when you feel a bit lost.
For a drawing, the process could be more flexible. For example, if I just want to create something completely new and I'm feeling adventurous, I would go to my library of preferred works of art and take a look. This library is nothing more that images saved which inspire me, use techniques and colours that I like very much or are just pieces I admire. Looking at them make me realise of what I want to achieve with my artworks so it's a good starting point for sketches and ideas. They also spur my imagination.
If I don't need a new idea, I would jump onto looking for reference images right away. Those are the skeleton of my drawing. I learn how is what I want to draw.
So you've started your project, what's next?
Time for the fun to begin. You'll probably start very excited!
It's time to design, to put the research to work, experiment, brainstorm and just produce the work.
Be aware that you'll probably get a to a point when your bright idea will seem not as good and you may think to abandon that creation that isn't looking like your tutorial. My advice… keep trying! There's always that moment of doubt when it seems too much effort is not paying off, that it won't happen, that the project will be a failure. It's not. It's just how creation feels to most people.
Keep working until it is finished. You will know when it is. It may get to a point where it could be still be improved but you know it is time to let it go. Or maybe it's just so perfect as you envisioned.
It doesn't matter, when you say it's finished you can sit down and treat yourself cause you've done it!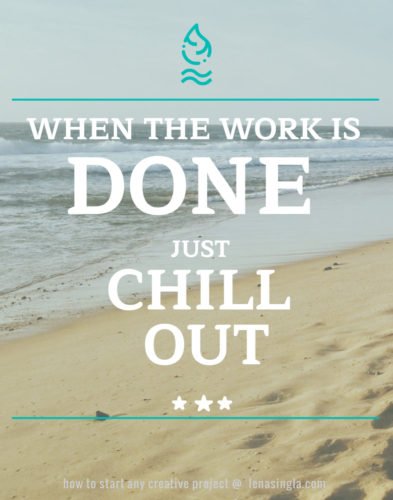 Now, don't take too long before creating something new! Using you'll creativity often is like flexibility, you'll become so much better at it just stretching more often 🙂
What are you working on lately? What is a creative project you want to start? How does your creative process work?
Tell me about your experiences and projects in the comments.
---
If you liked what you read, sign up to my newsletter and enjoy the content directly on your inbox.
Or help me spread the word sharing the post with these nice little buttons down here.
[do_widget id=sendpress-forms-widget-2]