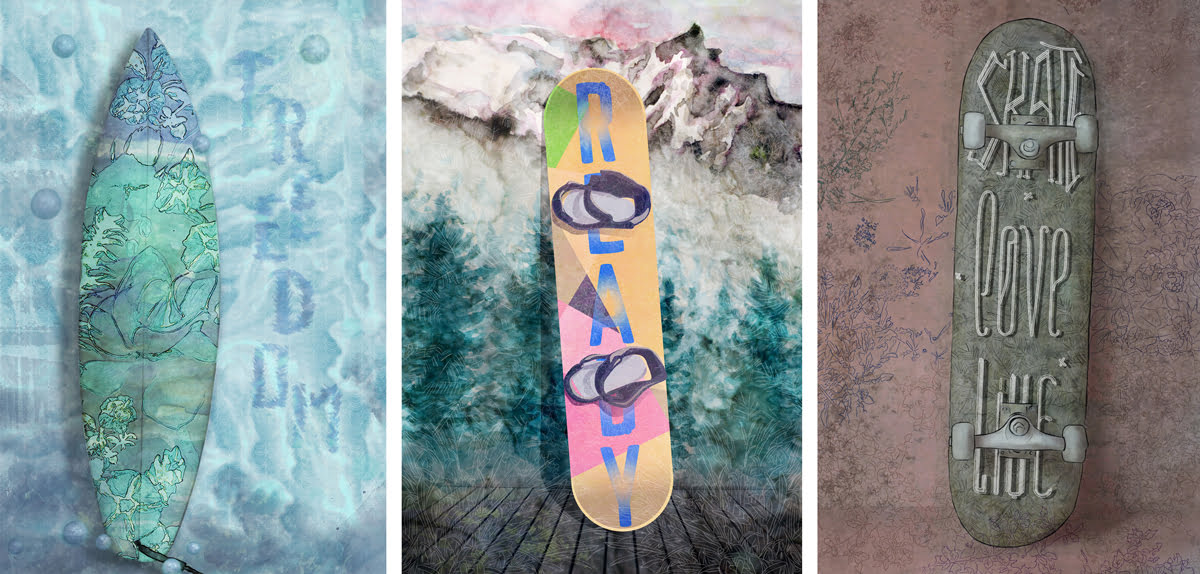 This is a series of paintings that I started quite time ago. I started skateboarding in 2012, a couple of years later I got my surfboard and this year was my first time snowboarding. But my paintings followed a different timing. The skateboard is the first, based on my first skateboard, I did the snowboard for Christmas of 2015 and the surfboard was finished this year.
All of them are made of mixed media, incorporating handmade drawings or watercolors with digital painting and custom type.
SKATE, LOVE, LIVE
Life was meant for living, dying young if needed, enjoying every minute.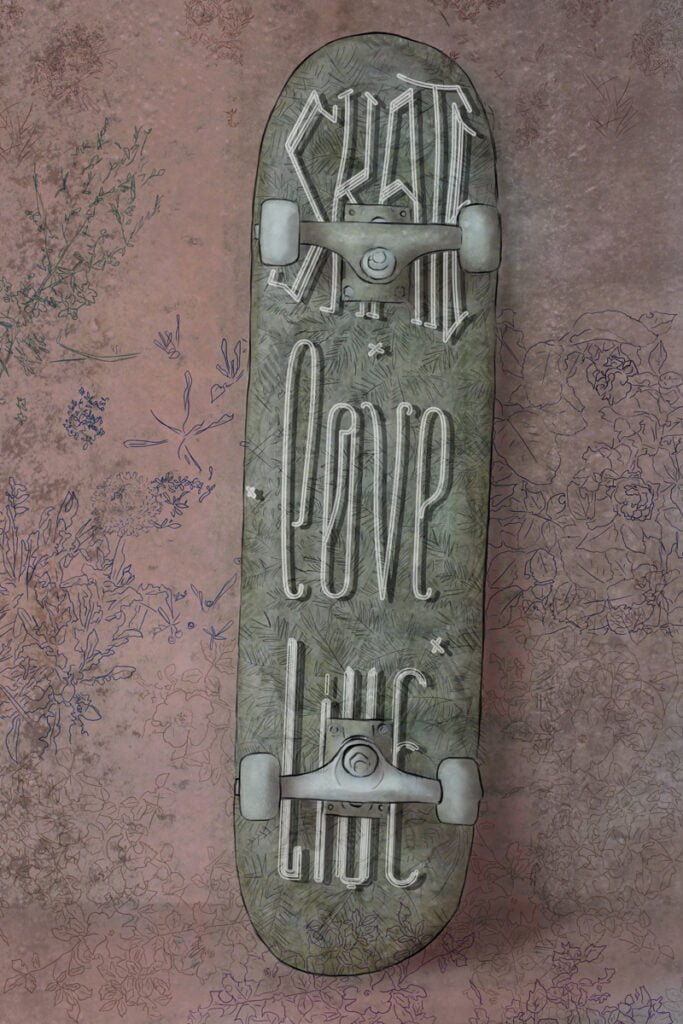 SNOWBOARDING
Are you ready? Go!
Following my Skateboard and Snowboarding illustration  comes the most special to me, the surfboard. A mixed media composition, mixing watercolors and digital painting while adding vector and photographic textures. Plus a bit of lettering.
It was a project I had in mind from a long time ago but it was at a very early stage, as I was looking for a feeling more than a specific illustration. As you'll notice, the aesthetics were very relevant too.